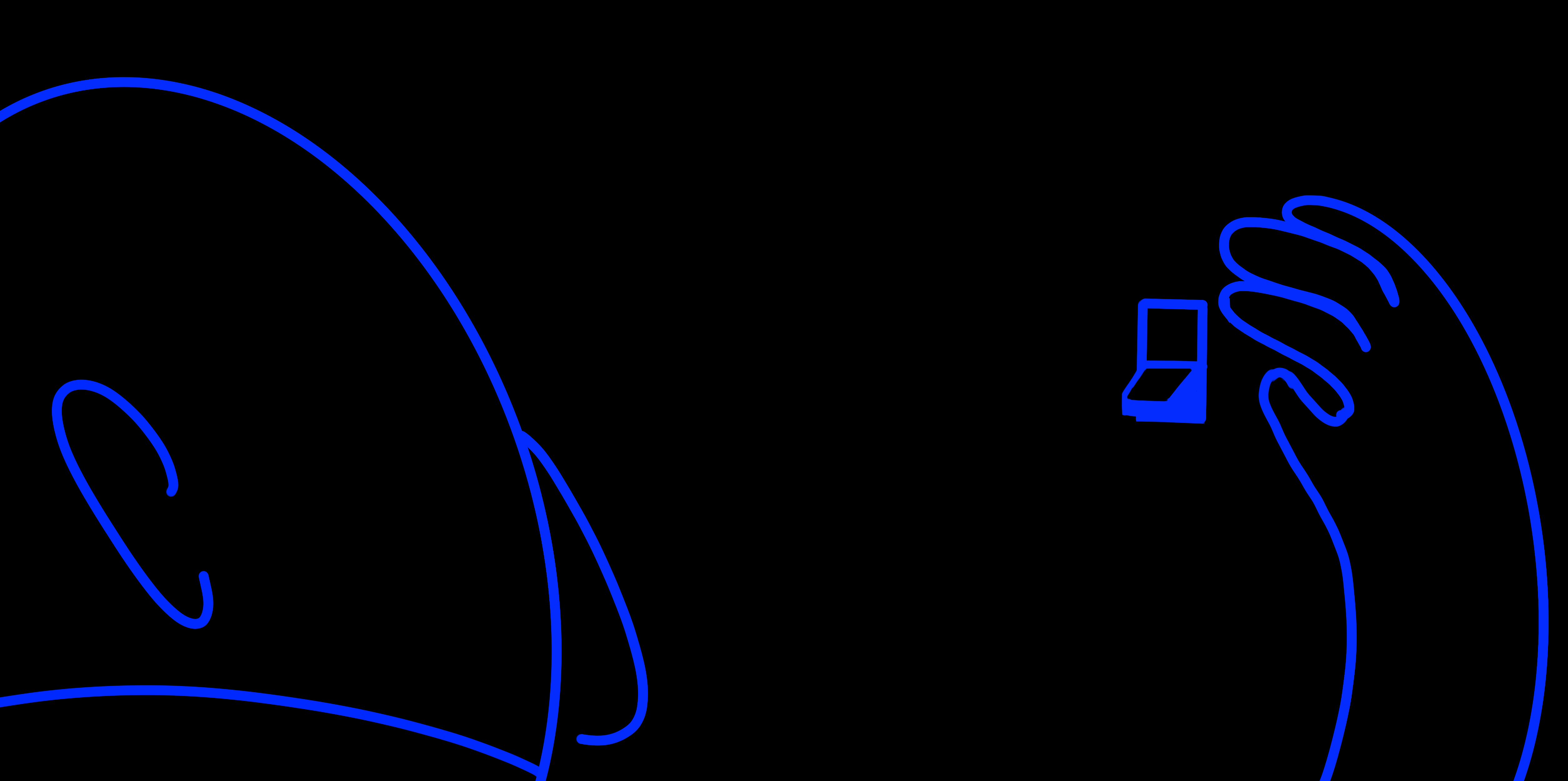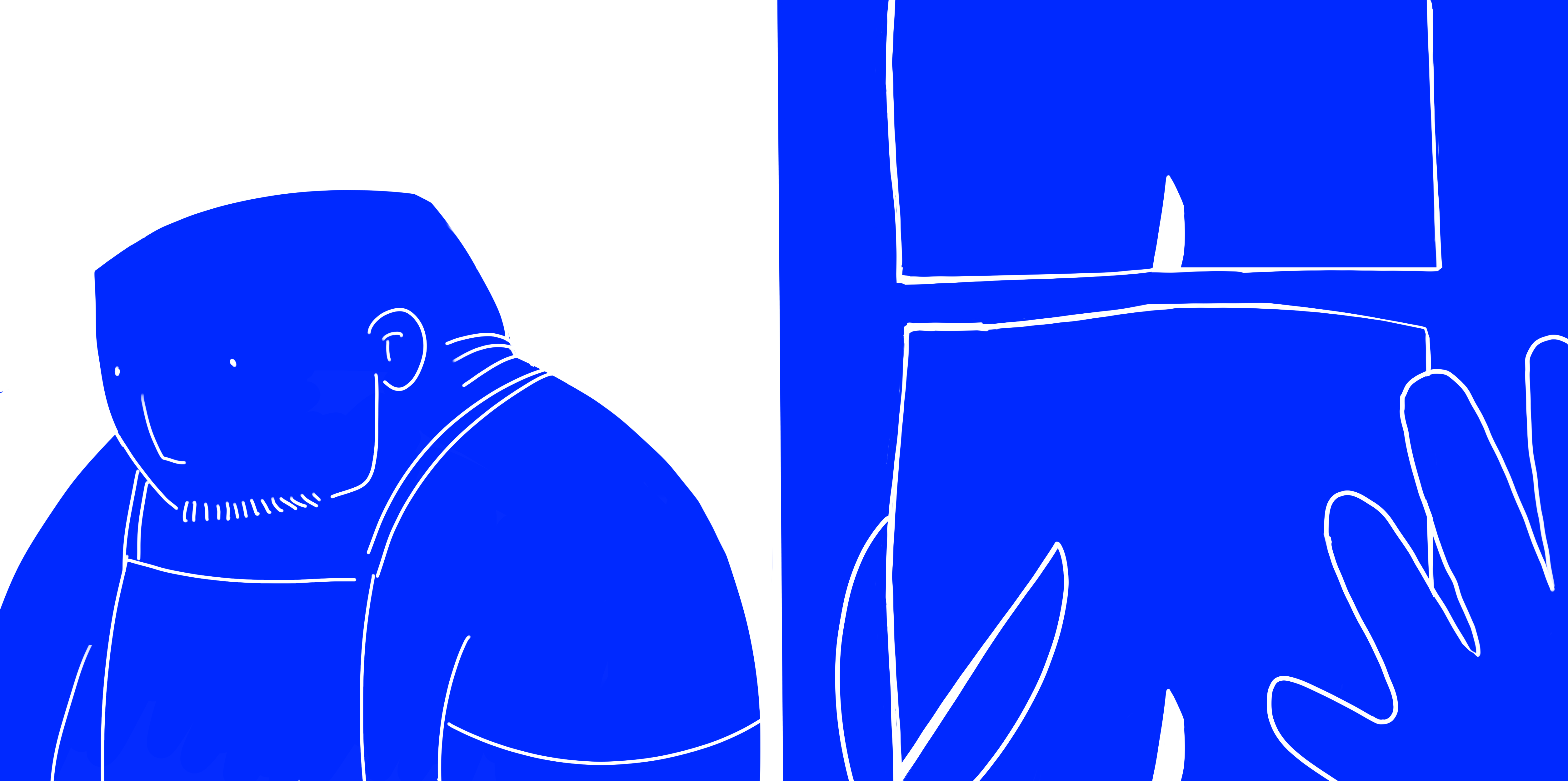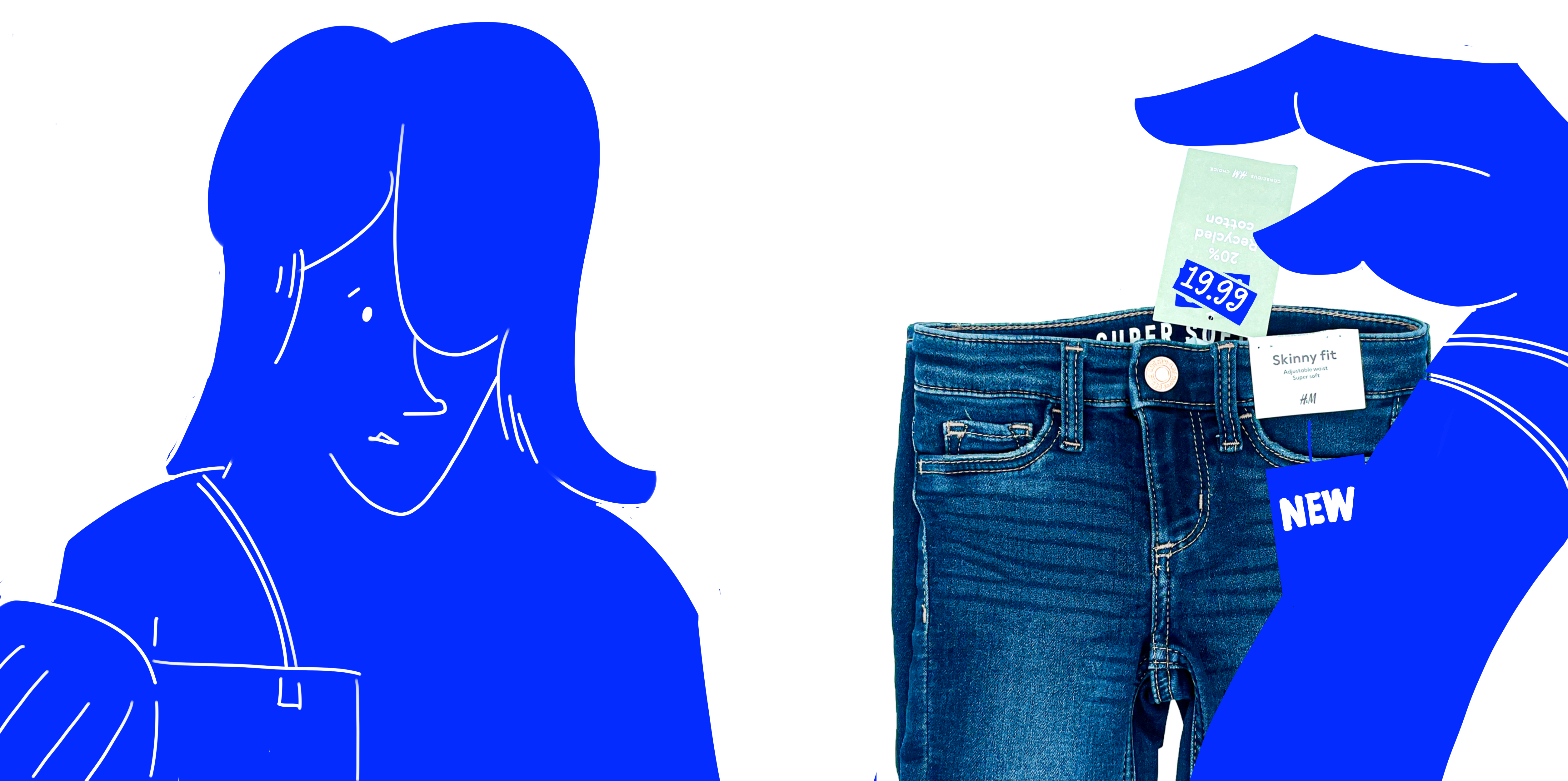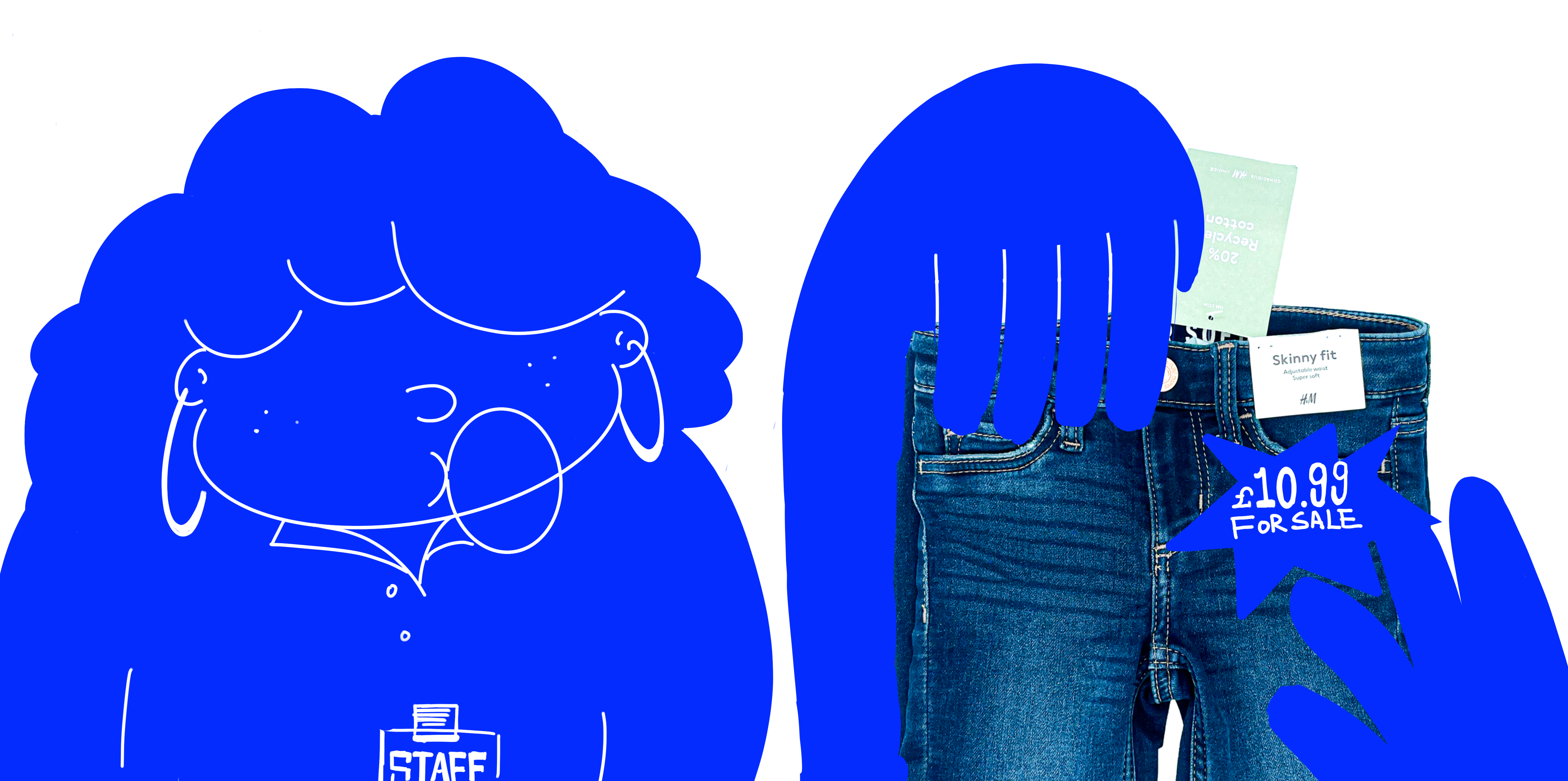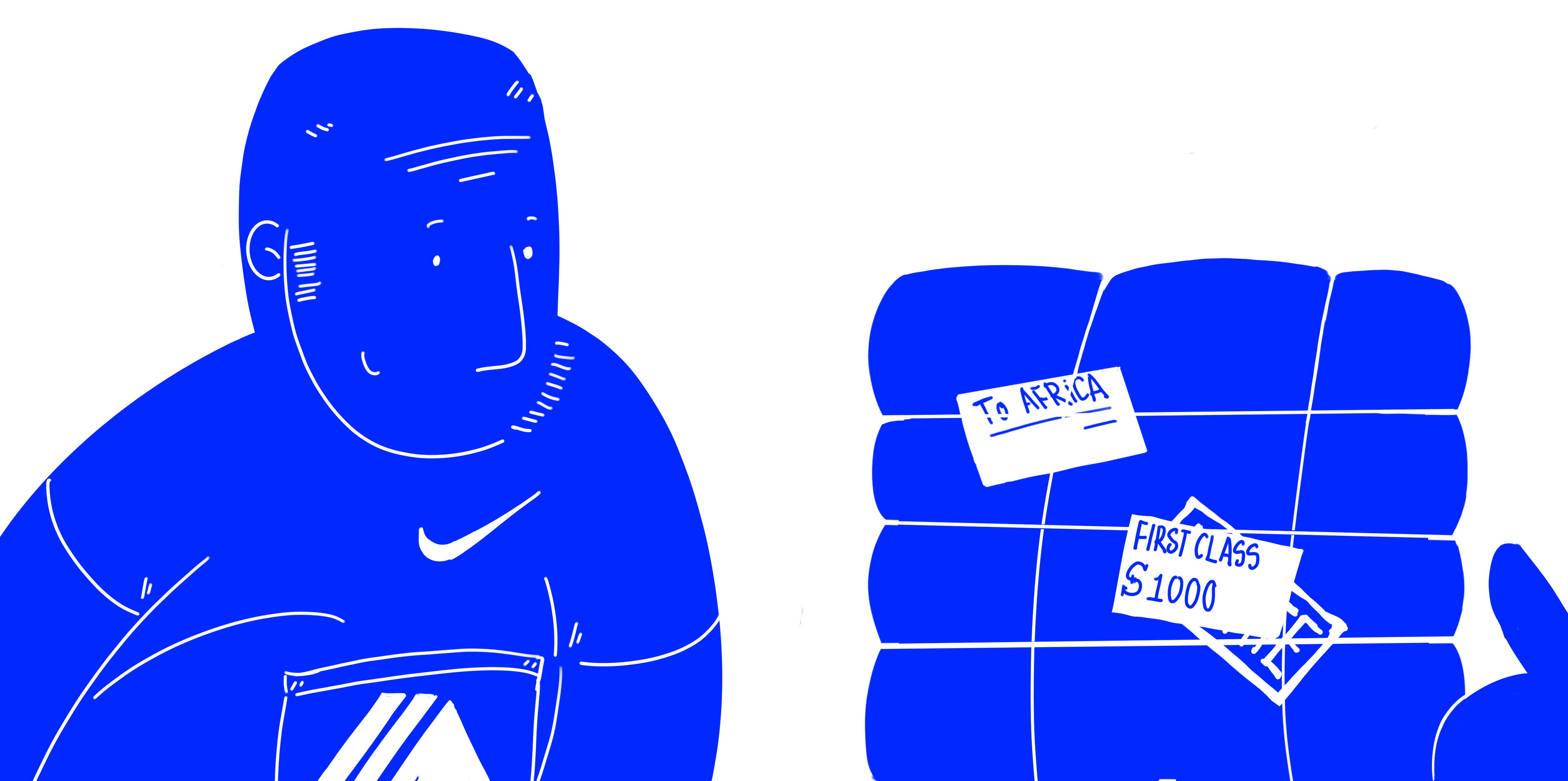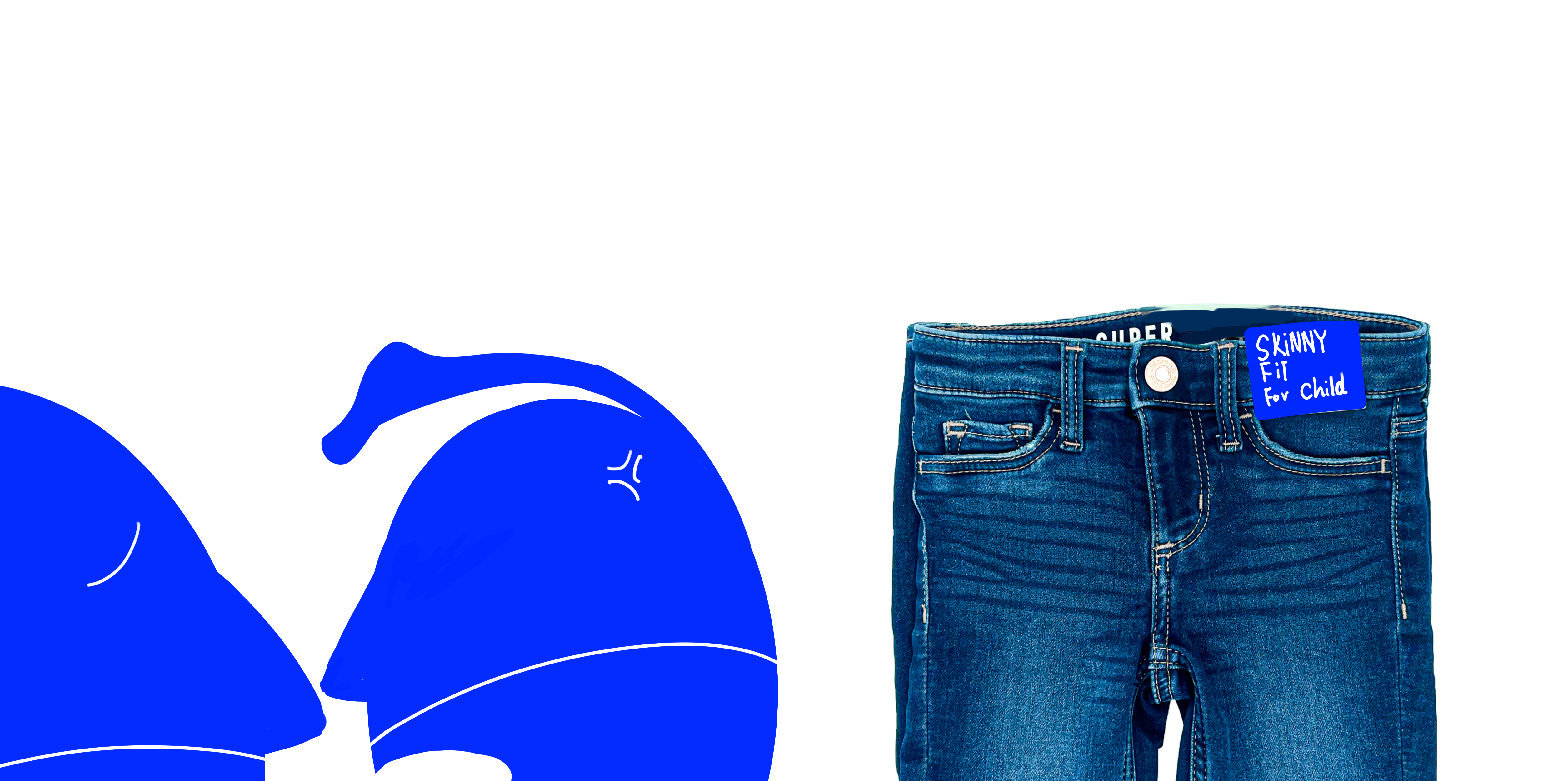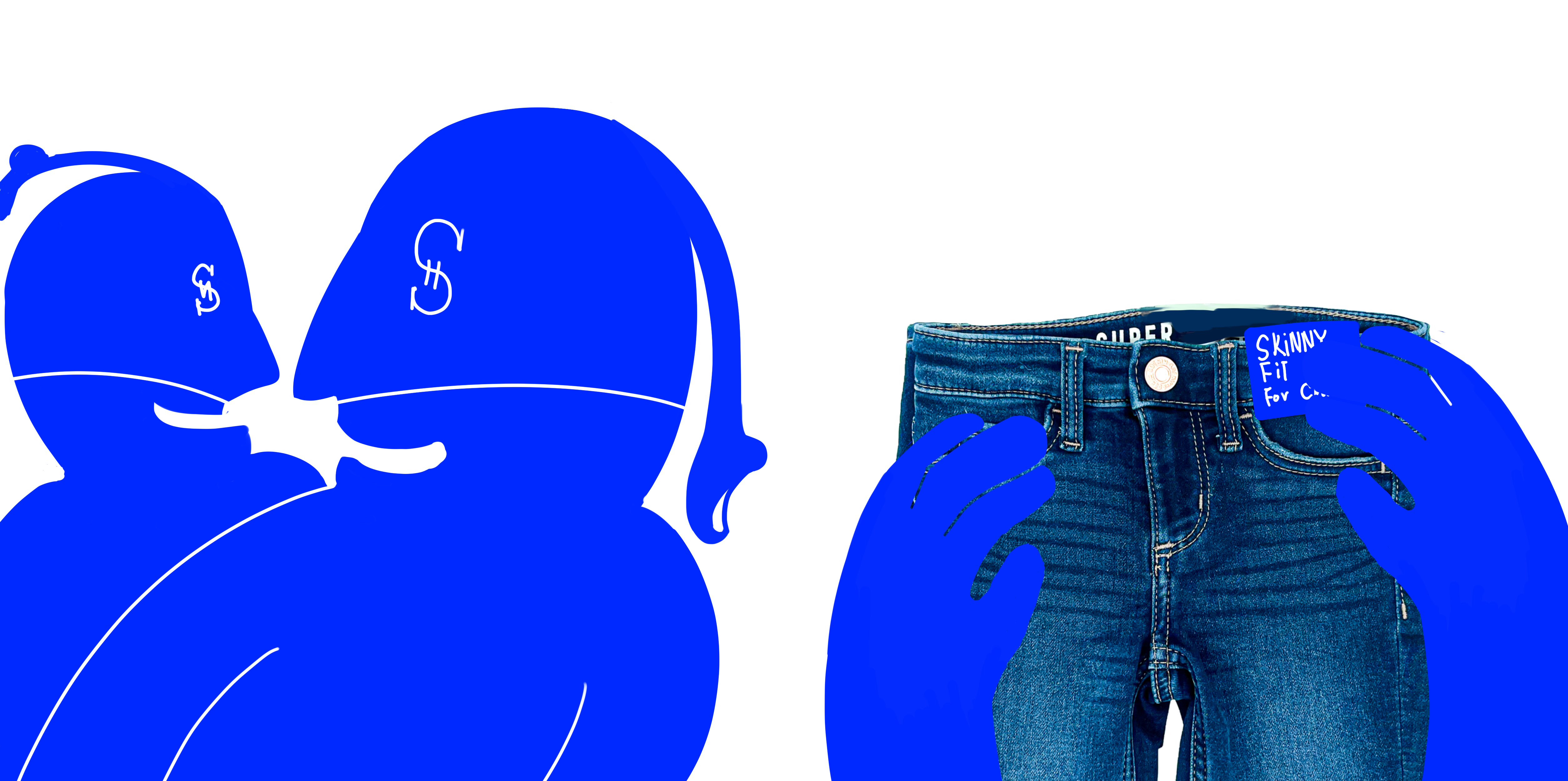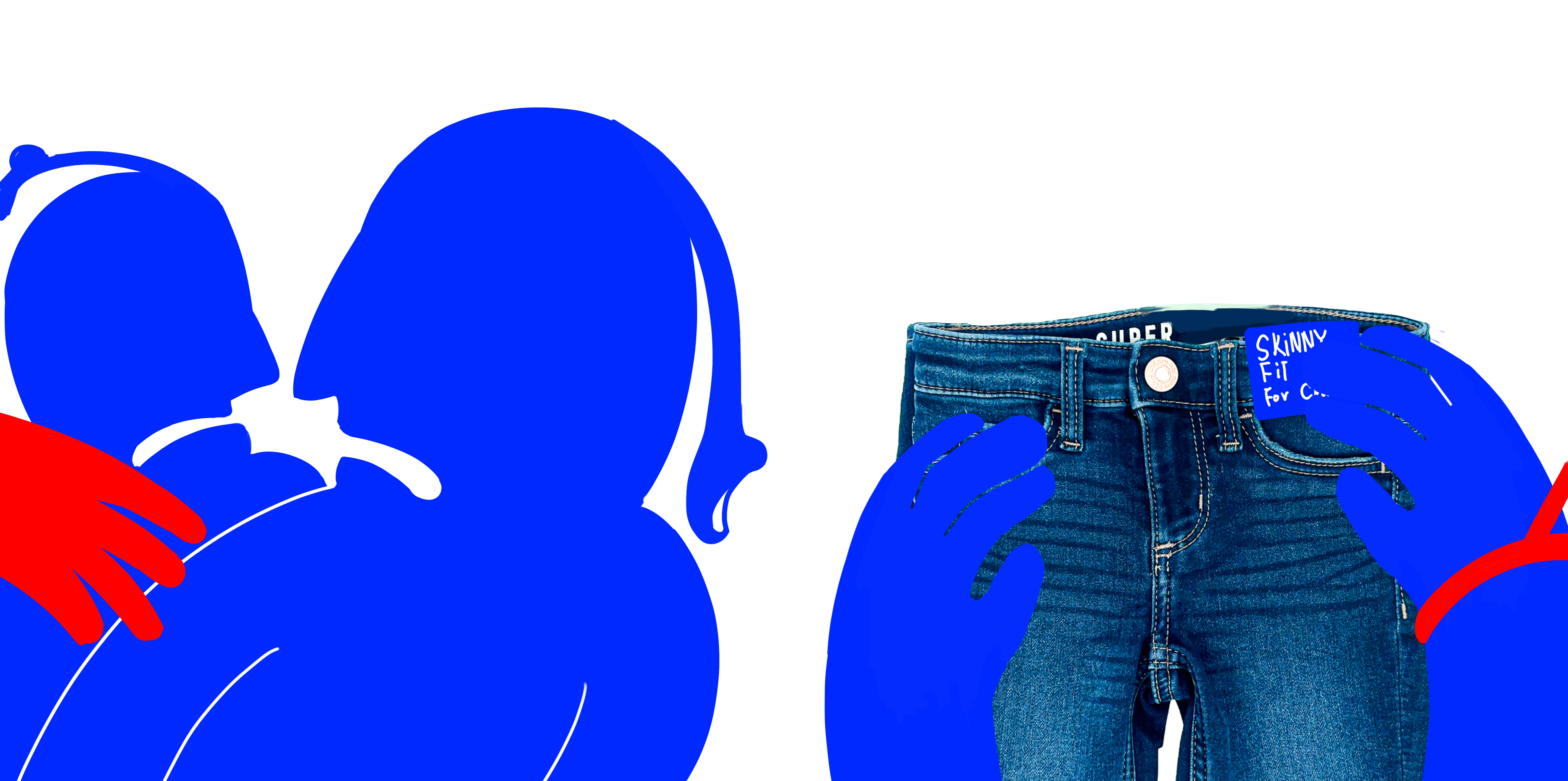 Blue Jeans History

Fast Fashion, Recycling & Irony
This graphic novel is a story about fast-fashion jeans.
Inspired by the recent discovery of 140-year-old Levi's jeans
The book follows two dumb thieves in a futuristic world who want to steal overpriced vintage jeans from a jeans museum. In the process, they discover a series of photographs about the oppression caused by making jeans and the truth about used clothing donations.
The metaphors in the book will cause people to reflect on the pollution and oppression behind the fast fashion represented by jeans. People marvel at the longevity of jeans but ignore the pollution and damage they cause to the environment. Pollution cannot be separated from second-hand clothing. Recycling second-hand clothes are not as rosy as we thought it would be. We are immersed in the sweet discount trap of fast fashion, but we are draining our planet.